Article: Plantas Launch Day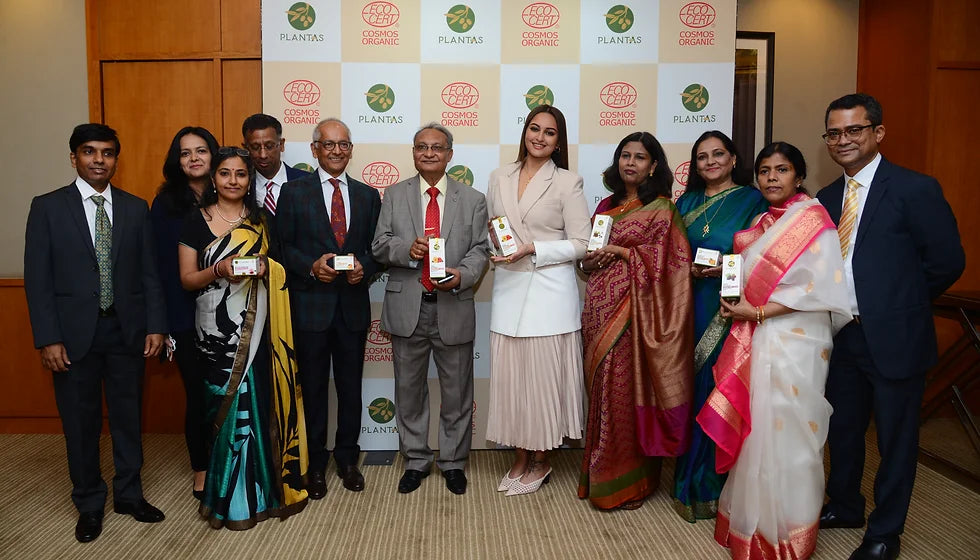 The launch event of Plantas, a personal organic skincare brand, held at Taj Lands End, Bandra, Mumbai, on December 8, 2021 was a huge success. It was an initiation to a better, more sustainable world.
The launch event of Plantas, a personal organic skincare brand, held at Taj Lands End, Bandra, Mumbai, on December 8, 2021 was a huge success. The event marked the entry of a homegrown organic skincare brand, Plantas, into the market. The company is committed to bringing in this world a pure and world-class certified organic personal care brand. The star of the event was the special guest, Sonakshi Sinha, who promoted and fostered the use of Plantas organic skincare products. She spoke about how organic skincare products are a huge and vital part of her life.
"I am very excited to be a part of this cruelty-free vegan beauty brand that promises to deliver the best of all. It is wonderful to see how the team has come up with a concept of organic beauty that not only safeguards the ecosystem but also preserves the youth of the consumers. I am delighted to be introducing the brand to the Indian consumers, " Sonakshi Sinha stated.
The company offers a huge range of products across categories such as face care, hair care, eye care, body and multipurpose well-being.
"Examining the success stories of the homegrown, cruelty-free brands, I realized that the modern consumer was overwhelmed with choices and hence, a greater need to differentiate, evolve yet stay relevant. With extensive global experience and deep appreciation of natural resources helped us envision a brand that amalgamates science with innovation elevates the beauty ecosystem, defining a new realm of wellness, PLANTAS," Gautam Dhar, Director of Plantas, expressed.
According to the company's official statement, Plantas is certified by EcoCert, which is an organic certification company based in France and the most re cognized globally. The company also claims to have Cosmos V3.1 at its organic cosmetic certification level.
The event was covered by a number of huge media names such as Aajtak, India TV, Zee News, E24 etc. The event also gained tons of social media recognition on platforms like Instagram, Twitter, YouTube etc.
At the end, Dhar also stated, "with more and more young and eco-conscious consumers across the country shifting their choices towards the unparalleled benefits of organic ingredients, we look forward to well-positioning ourselves to emerge as the pioneer in this clean beauty space. I want to utilize my experience, insights and vision to help PLANTAS change the landscape of the Indian beauty industry and redefine the concept of beauty and bliss."
Organic skincare has become the need of the hour and a super hit with the onset of this decade due to several reasons.
Organic skincare products contain ingredients which are similar to the ones our bodies produce like amino acids, antioxidants etc. These products promote skin health and enrich it from the outside.
Moreover, if you have sensitive skin, you will know how it can be easily irritated, and skin products with chemicals often leave your skin feeling dry, red and sore. You can find natural alternatives to all skin products, whether you want to get rid of spots, wrinkles or want to achieve healthy skin. Organic skincare products work effectively because they are super kind to your skin.
In addition to that, a survey says that an average synthetic skincare product contains about 5% of active ingredients while an average organic product contains95% of active ingredients which makes it more effective on your skin.
And in the larger picture, organic skincare products have turned out to be helpful for the environment as well. All the chemicals that go down the drain while using chemical based skincare products get mixed into massive water bodies, thereby harming its aquatic life as well its flora. Clearly, the same can't be stated about organic skincare products.
So start paying attention to your skin's needs and switch to Plantas skincare products today!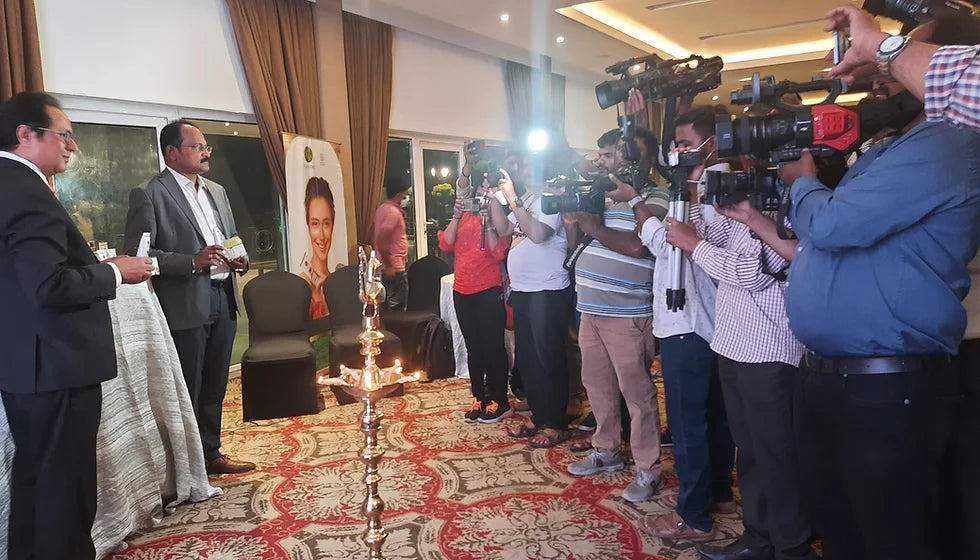 With an aim to make our 100% Natural & 95%+ Organic Beauty Care Products available to the consumers in South India, Plantas has launched its entire product range in Bengaluru - the city of Di...
Read more